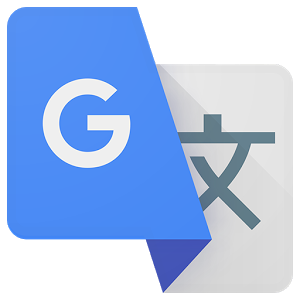 Google Translate recently celebrated 10 years of existence. There's no dispute that its accuracy has increased as it's gone from supporting a handful of languages to more than 103, but how accurate is Google Translate today? Can you rely on the results when communicating with someone in a foreign language?
Neural Machine Translation: Google's Latest Translation Technology
Google Translate and other types of translation software have come a long way in fluency by translating whole sentences at a time rather than translating piece by piece. This is important because the meaning of words can change depending on the context. With a broader context, Google Translate can determine the most relevant translation. From there, it actually rearranges and adjusts the translation to sound more like a fluent speaker using Google's new Neural Machine Translation.
Announced in 2016, this update produces smoother translated paragraphs and articles based on a computer system that learns over time. Right now, Neural Machine Translation is in place for eight language pairs representing more than one-third of the world's population and over one-third of Google Translate queries.
The new technology is so accurate, in fact, that researchers called the results "unsettling" in an interview with MIT Technology Review.
If you're using Google Translate to translate to or from English and Spanish, French, German, or other languages that now use Neural Machine Translation, you can expect better translation results than before.
Where Google Translate Misses
As with any translation tool, there are still plenty of areas where mistakes will be made. For example, the tool still doesn't have common sense so it can mistranslate a sentence like, "The glass will not fit in the box because it's too big." In this case, the tool doesn't understand which "it" is too big. This can be a problem in languages like Swedish in which nouns have two articles: "en" and "ett." Swedish requires that adjectives and definitive articles to agree with the noun, so "big" can be "stor" for an en word, "stort" for an ett word, or "stora" for a plural noun. Glass is an ett word (ett glas) but box is an en word (en låda). Google Translate may believe the box is the "it" that is too big and mistranslate "it" and "big."
Another smaller issue you may run into is the words Translate suggests aren't commonly used or they don't quite capture the same meaning. Words may be considered synonyms and used interchangeably by Google Translate, but they certainly don't have the same meaning. For example, "intoxicated" is a synonym for "happy" or "thrilled," but it also has another meaning and it may not be the right word in the context of your sentence.
The best way to use Google Translate and get an accurate answer is to use simple sentences free of complex structure. Review your sentence before you hit the translate button. Have you used any slang? Did you use correct grammar and sentence structure? Are there any words or sections that may be unclear, such as the example above with the glass? It also helps to have at least some familiarity with the other language to spot obvious problems you can correct yourself or tweak in your original sentence to improve your results.