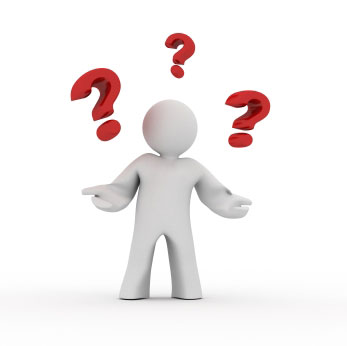 The profit potential of podcasting makes it an attractive medium for a variety of content creators. You don't need millions of followers to make a decent impact and increase your listenership in the podcasting game if you know what you're doing. Producing transcripts of your podcasts is one step that even some of the experts in the field don't take the effort to make. This can seriously help your enterprise as you attempt to grow. Transcribing audio is a key ingredient in any successful podcast for a number of reasons.
Immediate SEO Ranking Benefits
Despite all the malarkey you may have been hearing lately about SEO being dead, the fact of the matter is that traditional SEO still counts. Google and Bing continue to scan and index text when figuring out which sites or pages should sit at the top of their SERPs. While their algorithms are increasingly dependent on social media signals and visual data such as video and images, the search engine heavyweights primarily rely on text. A transcript of your podcasts will help you to get found online.
Organic Backlinks Generation
Though text versions of your podcasts are a great way to augment your SEO strategy, they're even better at getting people to do your SEO for you. By making your audio searchable and presenting it in written form, you're making it far easier for other people to link to it from their own sites. When bloggers have quotable pieces of text to latch onto, they'll create organic backlinks to your content if it's relevant. Long story short, text transcriptions encourage followers to powerfully promote your podcasts.
Content Creation Possibilities
Transcribing audio from podcasts allows podcasters to increase their content offerings in a number of ways. For instance, one could turn podcasts into newsletters or email blasts. You could also create entire e-books out of podcast content and sell it for a few bucks on Amazon's Kindle or Barnes & Noble's Nook. Transcripts can also be edited to create blog posts or articles. Ultimately, the possibilities for re-purposing audio content into new formats are limited only by your imagination.
Superior User Experience
Nowadays, providing a great user experience for podcast and website followers alike is the name of the game if you want to get ahead. With so much content to choose from online, podcasters will suffer if they don't include transcripts of their episodes. Some listeners can't give their full attention to audio for whatever reason and like to follow along via the written word. Providing transcripts puts followers in the driver's seat and allows them to consume your content on their terms.
Add-On Monetization Options
Another great thing about producing transcripts of podcasts is that they can be used to make extra money. For instance, you could distribute your text transcriptions around the web and pop in affiliate links that center on appropriate anchor text. Those links can produce income for years to come if you play your cards right. You could also insert links back to a subscription service like a paid email newsletter within your text as you see fit. Either way you slice it, transcribed podcast content can be monetized in a variety of creative ways.
Enhanced Social Media Marketing
While streaming audio services are ubiquitous on the Internet, they don't exactly lend themselves to social sharing. Transcripts are a far better way to promote a podcast on networks like Twitter, Facebook and Google+. For instance, you could select choice quotes from every podcast that'll pique the interest of potential listeners and post them to your social media profiles. By spreading text from your transcripts around the broader social media sphere, you can draw in far more followers and build hype. Transcripts or at least excerpts are just one more way to advertise.
A Boost in Perceived Reputation
Nowadays, consumers have learned to be very discerning when it comes to which podcasts they patronize. What's more, podcasts have become increasingly polished and professional over the years. Even a lone podcaster without a studio can put out a great product for the cost of a hundred bucks worth of audio equipment. Lacking a well-edited transcript of episodes can make your podcast look amateurish and potentially scare off new listeners.
Getting Started with Transcription
In the end, transcribing podcasts is fairly straightforward and well worth the effort. Some programs like Dragon Dictation, Transcribe and Express Scribe can help you do it yourself. As great as those programs are, they're not infallible. The most important step when running audio through a transcription program is to go through and manually edit it for formatting and spelling, assuming the program was fairly accurate in the first place. Another option is to use a professional transcription service like the one we offer here at TranslationJM.com. A real human will transcribe your podcast for you and deliver it in its finalized format. When you consider the cost vs time benefits, using a professional service often makes financial sense.
One last thing, once you have your transcripts, be sure to prominently display links to transcripts for each episode that you upload to the web.